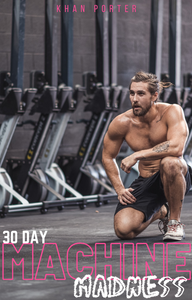 Take your engine to the next level with this 30 day endurance program.
With two daily training options, all you need to complete this program is any one cardio machine, such as a rower, bike erg or ski.
There is also a daily program for those who have access to multiple machines - meaning you can do the program on each machine to improve on those specifically OR you can do the program on all three machines at the same time.
That's effectively four programs to test your endurance and mental fortitude.